al-Mustapha tells Biafra agitators to forget the past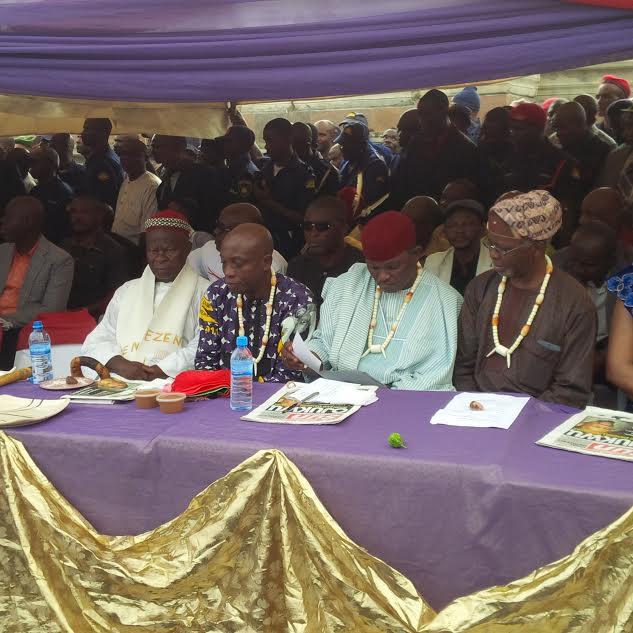 The chief security officer to the late former Military Head of State, Sani Abacha, Hamza al-Mustapha has called on igbo to let go the pains of the past and forge ahead.
Al-mustapha made the call in owerri, the captital of Imo state southeast Nigeria where he joined members of MASSOB and other pro Biafra agitators to mark Ojukwu memorial day, charged them to embrace peace.
He challenged Igbo to look at building a prosperous future devoid of crisis while assuring them of the supports of other ethnic groups in the country.
The founder of OPC, Federick Faseun who was also at the event, described Ojukwu as a great man of value and admonished Igbo to keep his spirit alive.
Wife of the late Igbo warlord, Bianca was also at the event attended by dignitaries across the country.